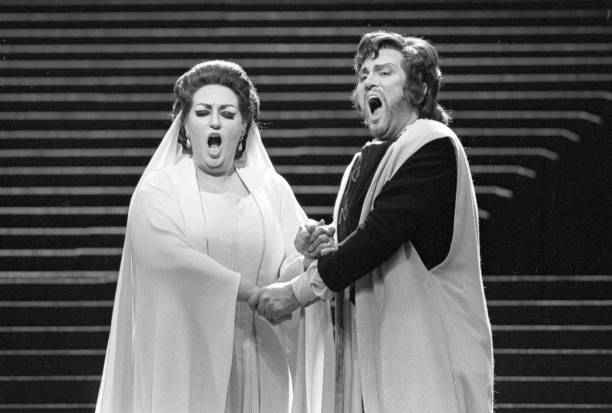 I VESPRI SICILIANI:Verdi
Original Air Date: 03/09/1974
Levine; Caballé, Gedda, Milnes, Díaz
MOD Audio SID.19340210
This is a performance where the whole is greater than the sum of its parts. If Caballe does not have every note in place, she is still very near the top of her considerable form, and the ensemble reflects the new production intensity and first appearance of a major Verdi opera in the Met repertory. Gedda has the most performances of Arrigo, the challenging tenor role. Tucker was scheduled for a run (including broadcast) the year he died, but none of the hearty tenors of the past had the right timing– no Corelli, Bergonzi, and only five for Domingo, and he was gone. This performance is available in Met Opera on Demand (MOoD) and is a strong performance.